Many of the world's most successful businesses start off with someone wanting to find a way of doing something better. In the case of Dexion, it took one visionary who needed to find a way to store items more efficiently.
Necessity is the mother of invention.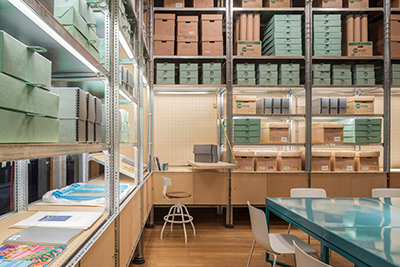 Dexion was created by Demetrius Comino, known as Dimitri, a Greek-Australian who came to Britain to study engineering at University College, London in 1920.
He started a printing business which was successful but he never lost his love of engineering and problem solving. Following the end of the Second World War, Comino continued to question the way things were and it was while he was looking for efficiency gains in his business that he asked himself the question: How can you build storage racks that could be knocked down quickly and reused?
At that time, storage involved heavy, cumbersome constructions made out of wood. Once installed, they were virtually impossible to move or adapt for different requirements. Comino began experimenting with metal and by 1947, he had perfected his invention of adjustable storage which today we know as Dexion Slotted Angle.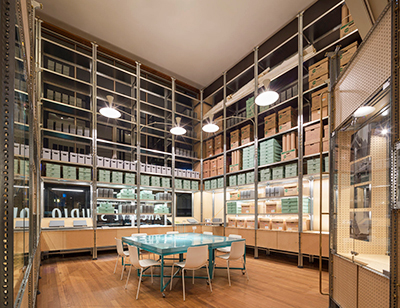 The secret to his success was simple: the design of the angle and the hole spacing means that no matter what sections are being used, they can be joined together. The position and size of the slots allows for the maximum possible number of bolt connections.
Whether the requirement is in a warehouse, on a construction site, in a factory or even a workshop, Dexion Slotted Angle provides the quick and easy solution that can be assembled by anyone. By the end of 1949, the Dexion company was established.
Dexion (the ancient Greek word for right) Slotted Angle is stronger than wood weight for weight and can be stored in a fraction of the space needed for wooden timbers of a similar strength.
It is also versatile as it can be used to make benches, security cages, access platforms, test rigs, temporary partitioning, shelving and to support pipe work, cladding and other building services. All thanks to Demetrius Comino and his vision to create the first adjustable storage system. He went on to establish the Comino Foundation in 1971 for the advancement and development of education.
Find out more about his foundation http://cominofoundation.org.uk