Dexion Kft. attended in Budapest TRANSLOG Connect Congress.
The market leading cross-industrial business summit for transportation, logistics and supply chain management professionals in the Central Eastern European region.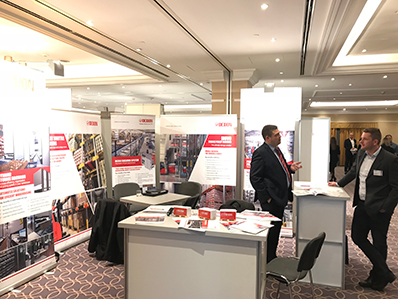 Over the two days, Dexion's representatives had the opportunity to meet with leading directors and industry experts through a series of pre-arranged one-to-one business meetings and several informal networking activities, to maximising business efficiency, and developing meaningful and valuable business relationships.
"TRANSLOG Connect attracts all the major players of not only the Hungarian market but also the neighbouring countries such as Romania, Czech Republic, Slovakia, Macedonia and Serbia so, as a Group, we not only had the opportunity to meet a lot of existing customers, but also to establish relations with many new ones." said Peter Zoltan, National Sales Manager for Dexion Kft Hungary.
At Balaton Lake, Dexion attended the 2017 MLBKT Congress.
The annual conference of the Hungarian Logistics, Purchasing and Inventory Association is the largest domestic meeting of corporate chains, logistics, purchasing and production managers dealing with supply chain management.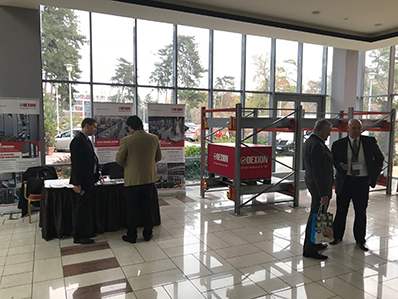 This year's event focused on the way automation is impacting the supply chain and is generating great expectations from manufacturers through traders to logistics service providers.
To support this theme, Dexion presented its own Pallet Shuttle Solution at the stand – a system designed to improve warehouse logistics by optimizing warehouse space, increasing pallet handling speed and decreasing warehouse maintenance costs.
Dexion Polska attended in Warsaw, the biggest eCommerce event in the area.
Targi eHandlu (E-commerce Poland Trade Fair) is a business orientated & educational event dedicated to professionals and those who are planning to start their adventure eCommerce.
The 13th eCommerce Warsaw EXPO recorded more than 4000 Visitors, 24 Expert Presentations on 3 Scenes and almost 140 Exhibitors.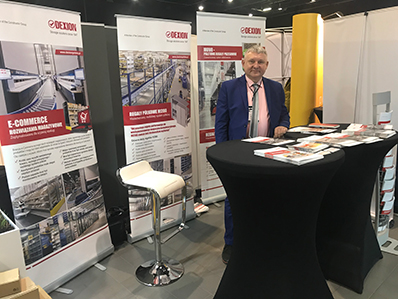 "We think eCommerce is a very important segment of the market. It is a fast-growing, active sector, with representatives highly interested in the newest advances in technology and on how they can improve every aspect of their business. This is the third time we are participating in this event as we want Dexion to become the go-to warehouse systems provider for the Polish eCommerce industry" said Marek Skibinski, General Manager for Dexion Polska.
Dexion, spol. s r.o. attended in Bratislava, for the first time, SLOVLOG Congress.
The largest event focused on current trends, threats and expectations in logistics in Slovakia.
SLOVLOG hosts talks regarding expectations and future developments in logistics on the Slovak market. It provides participants with practical information and business contacts in interactive form such as presentations, discussions and meetings within the professional and informal program. The SLOVLOG Forum includes the Logistics Business Mixer conference program.