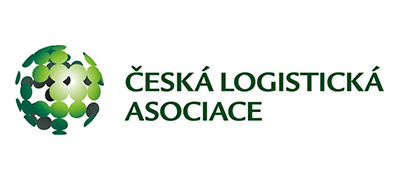 The Czech Logistics Association was happy to welcome Dexion as members recognising the company's global importance as a major manufacturer since 1947 and innovator, which promoted the Slotted Angle as the world's first racking system.
A major international company with 14 offices throughout Europe and over 1200 employees, Dexion has been present on the Czech market for a long time and is one of the major suppliers of storage solutions for logistics in the country; as such joining the Czech Logistics Association was just a matter of time.
Featuring a wide range of quality products made according to ISO 9001 and GS standards, Dexion puts great focus on safety, are members of FEM and take part in the process of creating their regulations
Dexion's membership in CLA is a prestigious matter, and gives the opportunity to benefit from the inclusion of the CLA brand in the promotional materials of the members.
This allows Dexion to actively participate in events organized by the CLA in the form of lectures on current topics, contribution of promotional material into the Collection or placement of a stand directly at events. Dexion will be supplied with free information about the status of, and developments in, logistics gained from foreign literature and other available resources (eg, ELA, MHIA).
CLA initiated the establishment of the Expert Team for Logistics (ET) as an expert advisory body, which – through the integration of unions, associations and other entities – extends influence on the state administration and local authorities.
The mission of the team is to cooperate actively in the preparation of publicly funded logistics solutions and to increase awareness of logistics and the system development of public logistic centers network mainly on the level of counties and cities. At the same time ET wants to contribute to the unification of views on the function and deployment of PLC and to the clarification of their socio-economic importance, particularly for major residential, industrial and consumer agglomeration with significant development potential.
Dexion will be a valued member of CLA due to their ability to offer professional consulting services and share the logistics knowledge apart from storage products. Based on its strict quality and security policies Dexion is also pioneering as Aftersales programs to ensure perfect safety and security both for its installation and soon for others as well. Membership of CLA will provide an easier way to further and spread Dexion's ideals.
"In order to ensure we can always provide relevant storage solutions we must know the logistics industry current market needs and trends by interacting with representatives of the major logistics companies and this is why it was important for us to be members of the CLA", said Marian Gono, Dexion's Sales Manager for Eastern Europe.

"One of our goals on the logistics market is to educate people on choosing modern, space saving solutions such as machines, mobile racking and shuttle. We can share our experience and list of case studies that includes major, complex and often unique projects from many countries that can create both a global overview of the directions of the industry, as well as provide possible solutions for the CLA members.

As members of the CLA, we want to affirm ourselves as THE specialists in our field, and your experts in racking issues. Our goal is for every company involved in the Czech Logistics market to think of Dexion as THE partner for optimised storage solutions," concluded Mr. Gono.