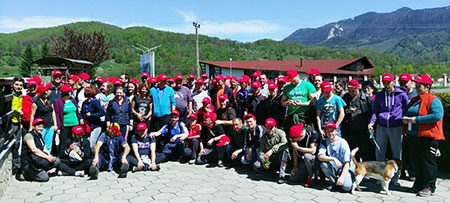 130 people took part in this action, most of them being Dexion volunteers, joined in by employees of GosCom Cetate Rasnov and soldiers from the nearby Military Unit. They were split into groups, with each group being assigned a specific area and task.
An impressive 1000 bags of trash that were chocking the forest were gathered by the band of volunteers, including car tyres, toilet seats, cables and many other pieces of junk that were thrown out recklessly in the environment. Tons of refuse were gathered diligently last Saturday from the picturesque Paraul Rece area, sorted for recycling and taken away.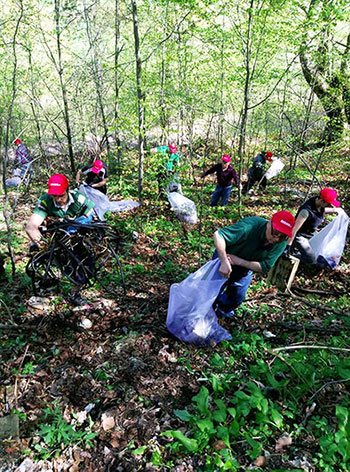 "Hands that do are more valuable than mouths that talk" was proven Dexion's volunteers as they braved mountains of trash to restore the natural beauty to Rasnov's surroundings.
Dexion's voluntary activity was supported by Sorin Balasescu – Commander of Military Unit 01751, Rasnov who provided additional manpower and by Liviu Butnariu – General Manager of Goscom Cetate Rasnov, who kindly provided transportation for the collected waste as well as by Rasnov's Mayor, Adrian Vestea.
"I want to thank all of my colleagues who attended the action on Saturday. It is thanks to their efforts that we managed to collect more than 1000 bags of waste and removed a large amount of dry vegetation from Paraul Rece and surrounding area. I am certain that their efforts and hard work will serve as an example for others to follow suit.

I am proud of Dexion employees who once again took up the challenge and acted as a team in spending their free time to help maintain a clean and healthy environment." Said Brian Howson, General Manager for Dexion Romania.